So, you've skied Niseko and Hakuba, maybe even Furano or Nozawa Onsen. But have you been to Myoko Kogen yet? This is the powder mecca of Honshu – it gets dumped with more than 13 metres of snow every season and plays host to a slew of empty ski slopes, with a buzzing Japanese village to boot. Check it out for your first time with this definitive guide.
If you like the sound of Myoko and want to visit it yourself then click through to make an enquiry for a quote. 7 nights accommodation starts from as low as $507.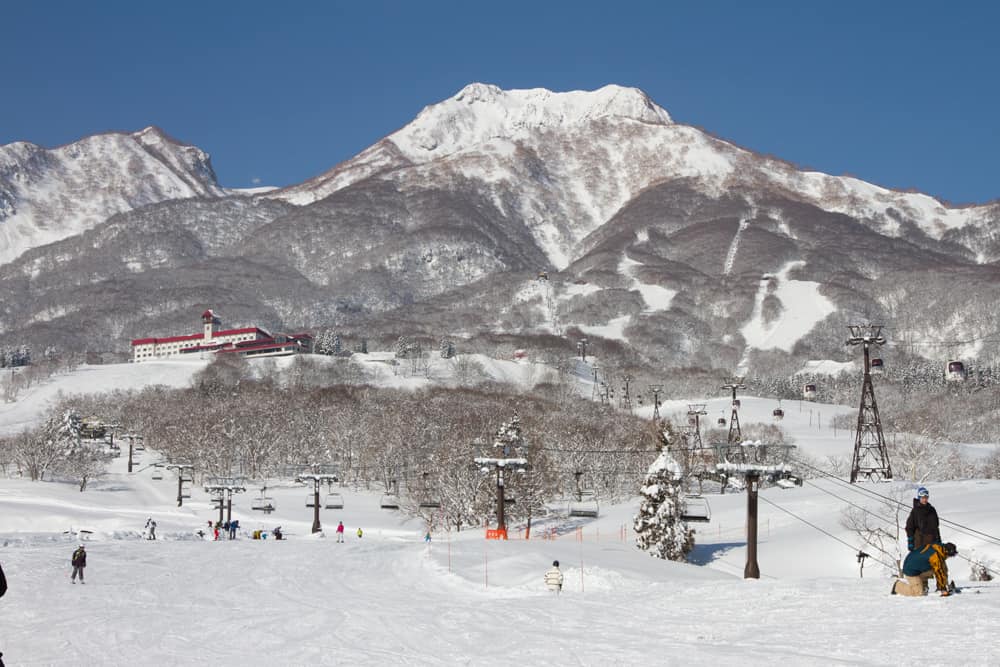 There are a few Japanese ski resorts that have become part of Australian ski vernacular in recent years. By now you should be well-acquainted with names like Niseko and Hakuba. But it still surprises most people to know that the are more than 500 other resorts in Japan.
These spread from the northern island of Hokkaido to the southern island of Kyushu, and range in size from large resorts with kilometres of runs to deserted backcountry areas serviced by one lift.
But Myoko Kogen is one of those rare gems that enjoys the best of both large and small resorts: it's home to established ski areas with solid lift infrastructure and a cute little Japanese village – yet it remains remarkably empty. This lucky writer recently rode the lifts at Ikenotaira in waist-deep powder and saw less than 10 other Westerners all day. No exaggeration.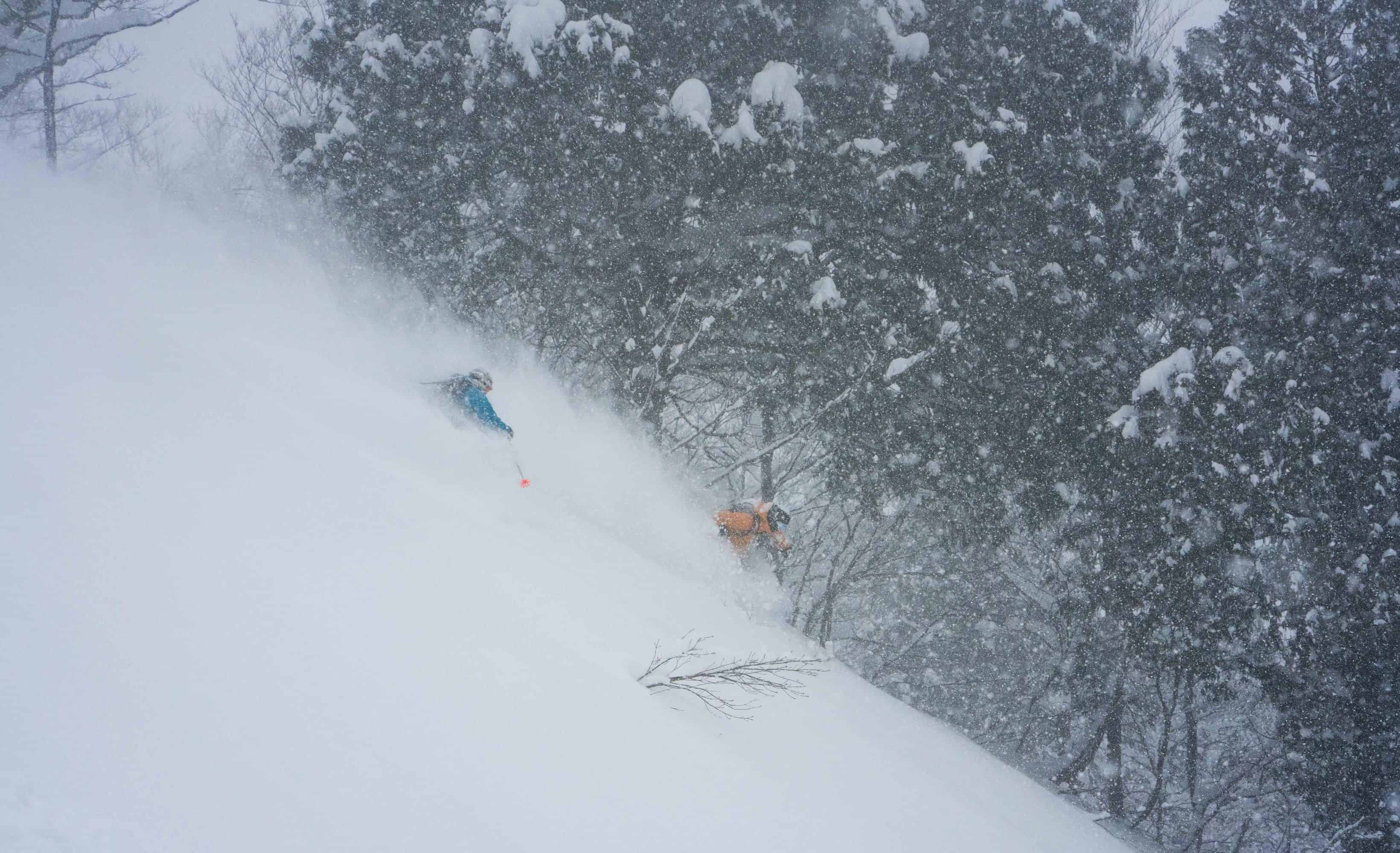 Myoko Kogen is also known as the powder mecca of Honshu because it is inundated with more than 13 metres of total snowfall in an average year (in the 2014-15 season, Myoko notched up almost 16 metres). It's closer to Japan's west coast than Hakuba, so the slopes are placed to score the biggest snowfalls when storm systems gather moisture over the Sea of Japan, and then unload on the Japanese Alps. It's why most locals have become used to adding an extra 20-50cm onto any predicted snow forecast. Don't be surprised if a predicted "10cm dusting" turns into a waist-deep dump overnight.
Myoko is deep, steep, convenient and cheap. But the secret is already starting to get out – locals say skier numbers are increasing every year. We advise heading over there ASAP with this guide for first-timers.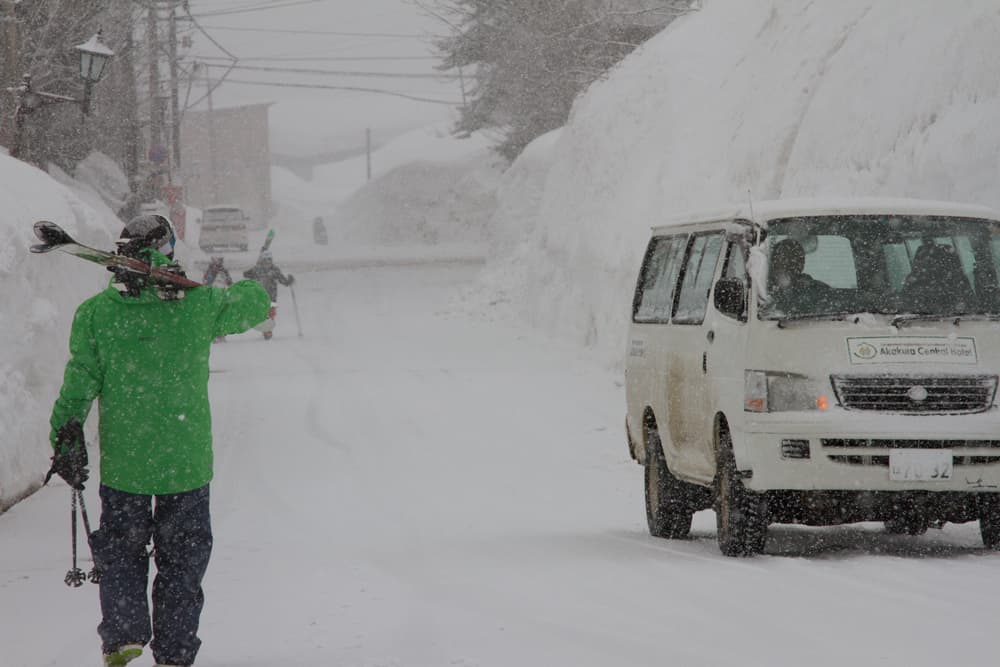 When To Go
Compared to areas like Niseko and Hakuba, Myoko never really gets crowded, but if you want fresh powder you should book your trip for high season in January or early February. Past years have seen the most snow fall in January – with a whopping 6.4 metres falling in the most recent January of 2019. That said, the snow depth reaches its peak in late February and you might find the slopes are even emptier later in the season. Accommodation can also be cheaper outside of school holidays.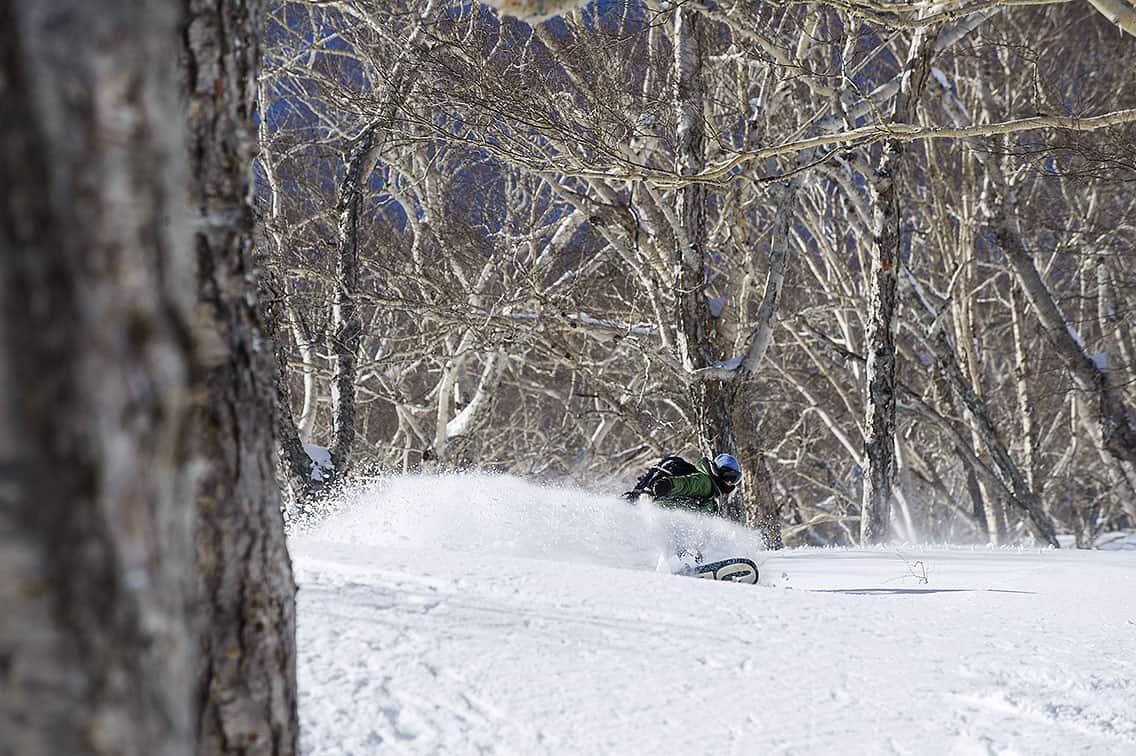 How to Get There
Qantas and Jetstar fly to Tokyo daily and flights can be as cheap as $400 one-way on sale prices. If you book with Jetstar, beware the luggage limits and read the fine print in your ticket carefully – in most cases you will need to purchase extra oversized baggage to bring a ski bag.
Unlike Niseko, Myoko doesn't require a second flight in Japan. You can fly to Tokyo and hit the slopes in Myoko on the same day you land. The simplest way to do so is to book the Nagano Snow Shuttle, which can take you from either Narita or Haneda airport directly to your accommodation in Myoko in about five hours, for 11,600 yen.
Some people prefer taking the more scenic and slightly faster bullet train (shinkansenin Japanese) from Tokyo to Nagano, then a local train to Myoko Kogen. Riding the 300km/h bullet train is slightly faster and exciting for first-timers, but it ends up costing more (about 13,000 yen when you add up the bullet train, local trains, and taxi to your accommodation). Changing platforms with all your ski bags can also be tiresome and difficult for families.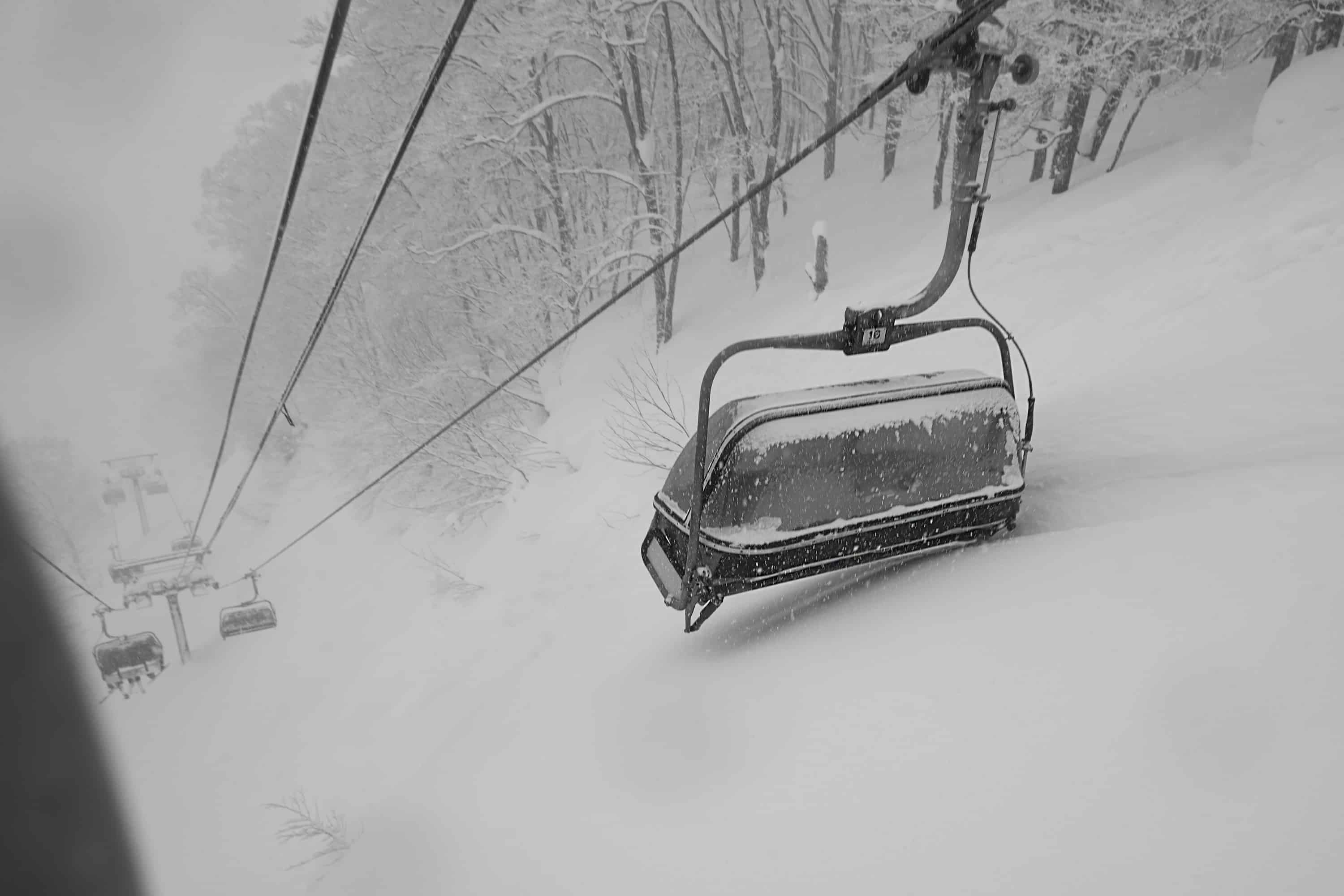 Where To Stay
Many people assume "Myoko Kogen" is one resort, but the name actually describes an area with nine resorts within a short bus ride of each other. The resort where most people choose to stay is Akakura Onsen. Pick a hotel or lodge in this awesome Japanese village and you can't really go wrong. There are loads of great restaurants, the lifts are within walking distance from the main street and free shuttle buses to the other resorts depart regularly from the central Post Office.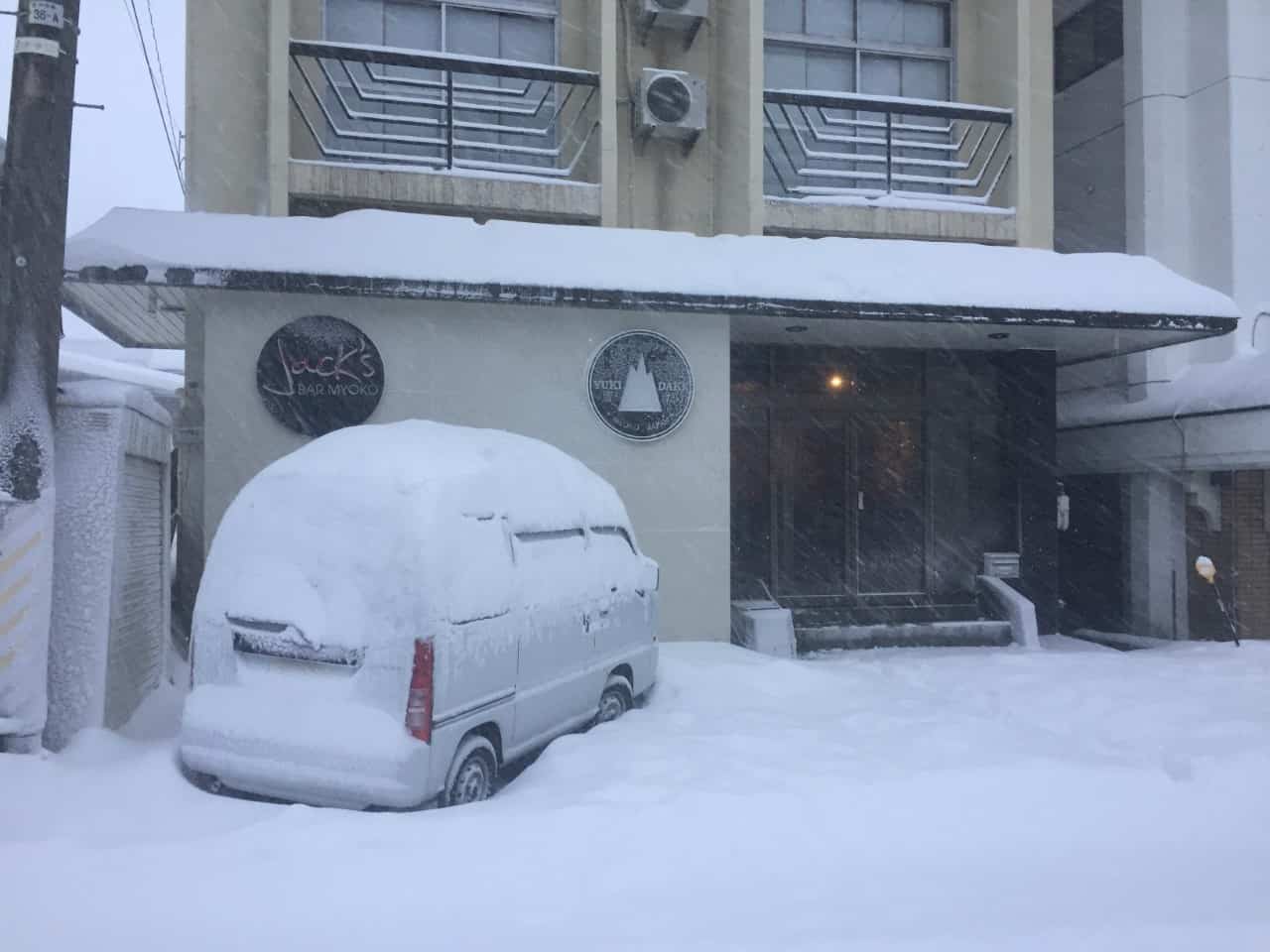 Yuki Dake lodge takes first prize for location in Akakura. This is a friendly Australian-run lodge perfect for party animals and powder hounds alike. It's on the main street, just 300m from the lifts and about 200m to the Post Office bus stop – ideal for scoring first tracks on a powder day. It's also home to one of the most popular bars in town – Jack's Bar – and a great place to meet people if you're travelling one-out. In traditional Japanese style, the bathrooms are shared facilities on each floor (no ensuite rooms) and the showers are downstairs. But who wants to shower in a lodge when there are so many great onsen down the street?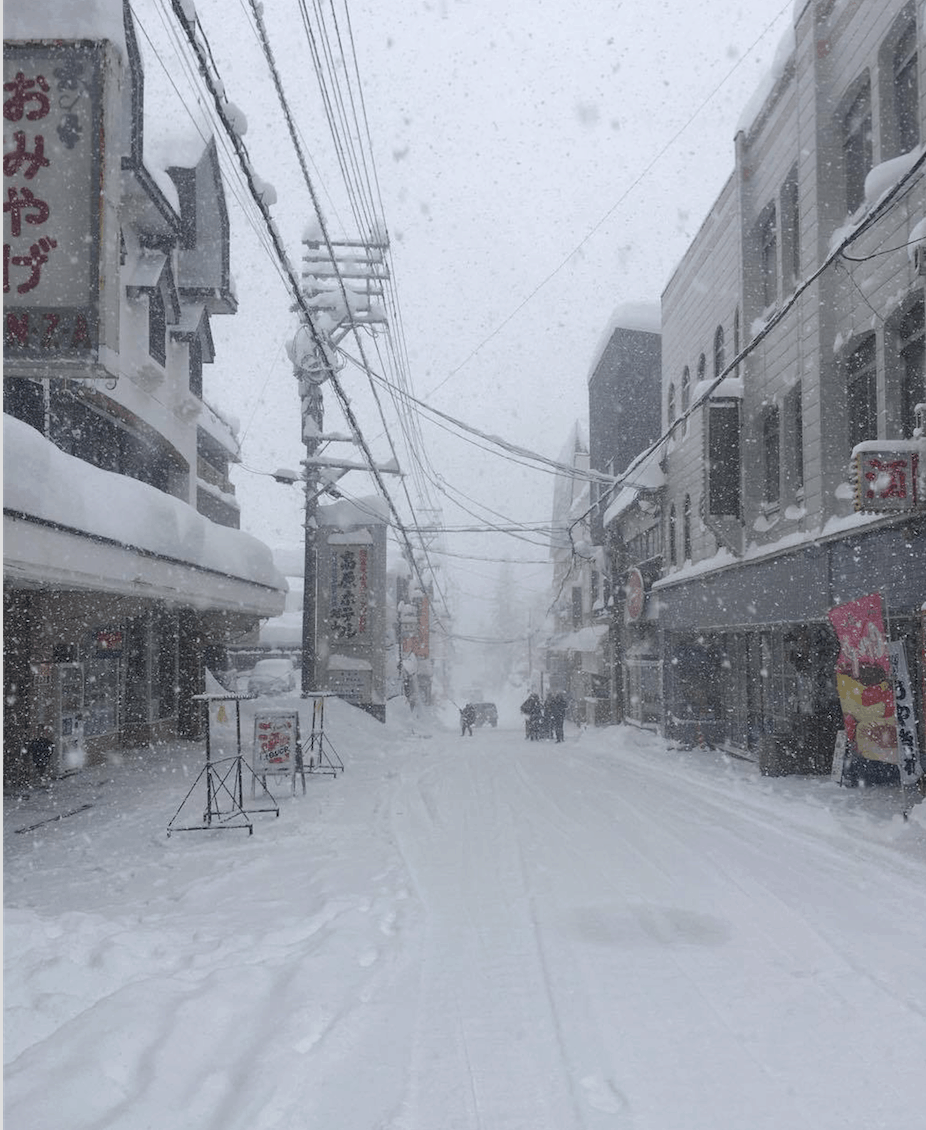 Other good value options include Kogakuro, Akakura Central Hotel and Akakura Hotel. If you're looking for somewhere nicer Oyado Furuya is a top pick.
But if you really want to splash out, check out the ridiculous Lotte Hotel in Lotte Arai Resort. This is the only accommodation in the exclusive luxury ski area of Lotte Arai, a 35-minute bus ride from Akakura. You won't get the restaurants, nightlife and culture of a traditional Japanese town, but you will have access to an indoor 50m swimming pool, fitness centre, shopping mall, ziplining, and more than 10 restaurants and cafes onsite.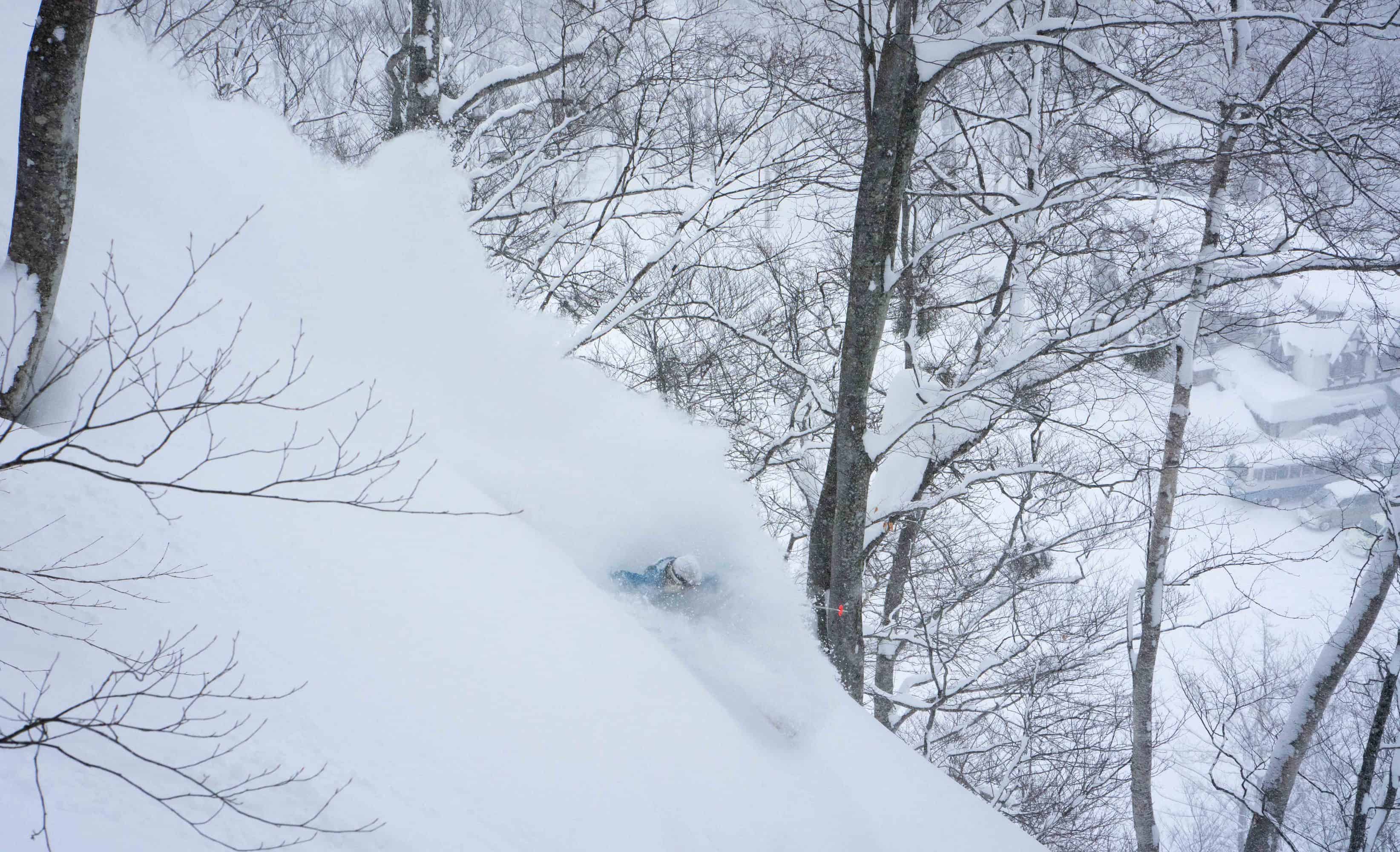 Where To Ski
Myoko Kogen has nine different resorts in close proximity: Akakura Onsen, Ikenotaira Onsen, Suginohara, Seki Onsen, Akakura Kanko (also called Akakan), Myoko Ski Park, Madarao Kogen and Tangram. While not technically listed on the Myoko Kogen website, the smaller resorts of Lotte Arai, Kurohime Kogen Snow Park, Togakushi Snow World and Iizuna Kogen Ski Resort are also accessible from the Akakura area. You can access most of these resorts by catching inter-resort shuttles(500 yen for most trips) that leave regularly from the Akakura Post Office starting around 8am each day.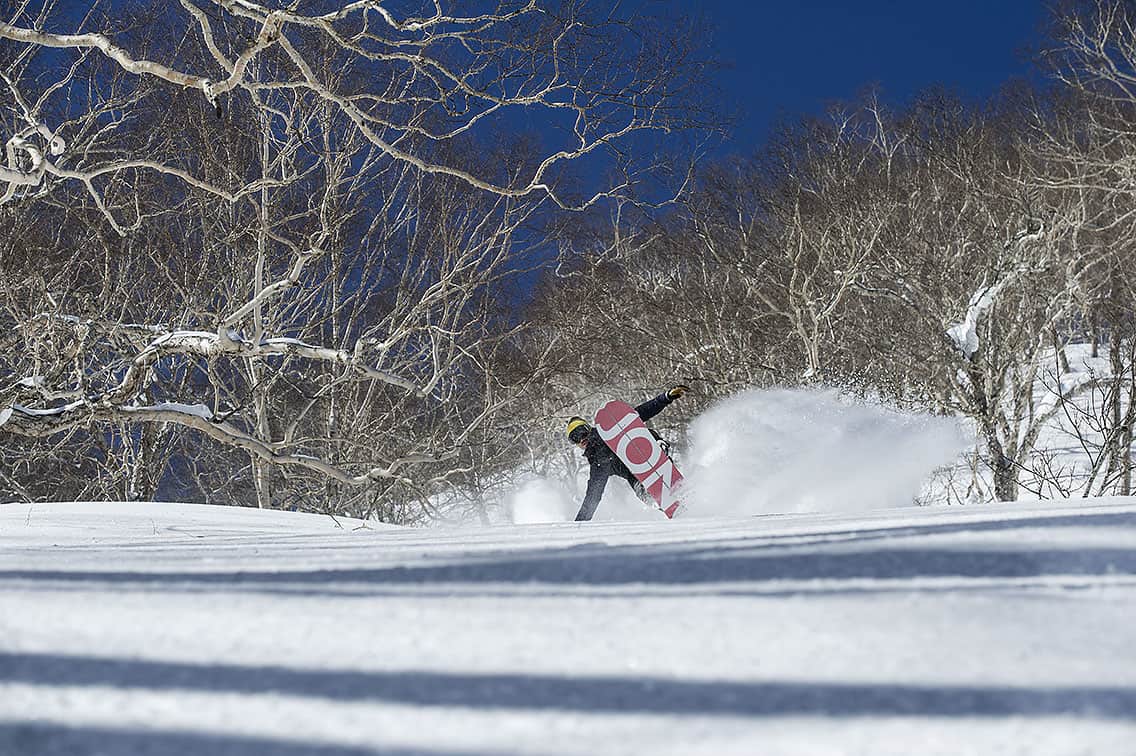 Akakura Onsen tends to be the busiest resort because it is closest to town where most people stay. But remember "busiest" is a relative term in Myoko. I never waited in a line for lifts while checking out the long pistes and fun tree-skiing areas. If you buy a ticket for both Akakura and Kanko resorts, you can ski across both in the same day. End the day by skiing into the luxurious Kanko Hotel (on the Kanko side) for a jaw-dropping view from its on-mountain onsen.
Madarao Kogen has epic variety, with steep bowls and powder, and is accessible by the inter-resort bus for 1000 yen. This is one of the few resorts in Japan with "gladed" tree skiing areas (where resort owners have selectively cut down trees, creating space for deep turns in the forests). Make the most of your time by catching the bus to Tangram – shaving 20 minutes off your journey – and buying the connected lift pass (just 500 yen extra) that allows access to both resorts.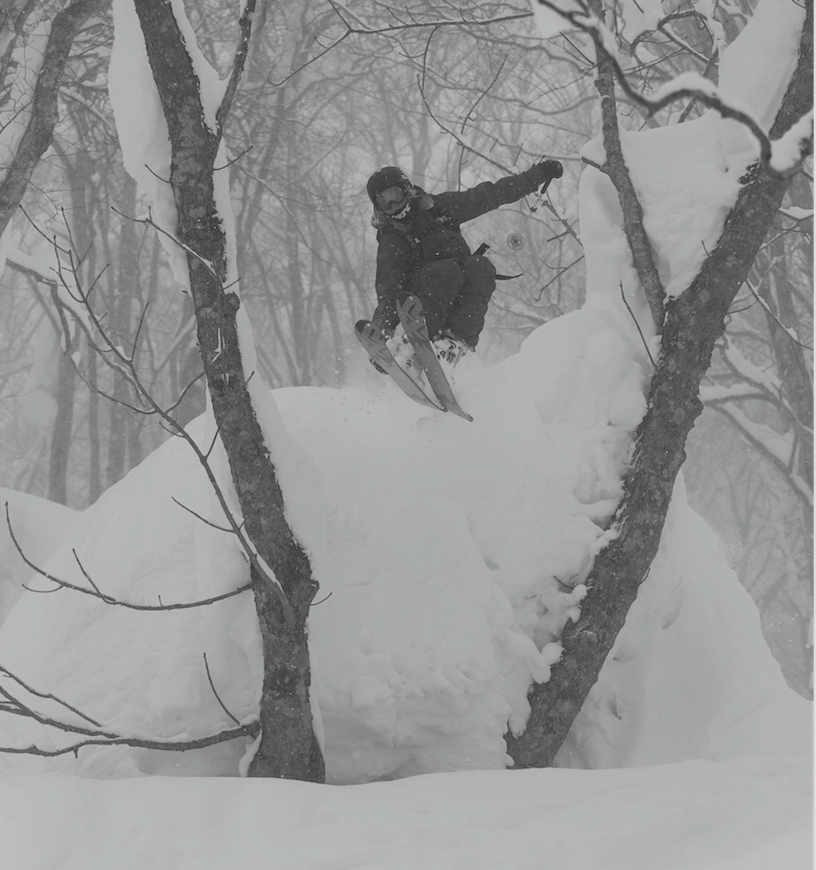 Suginohara is popular for its long, steep runs and a huge terrain park but can be crowded on powder days. The other resorts including Seki Onsen, Lotte Arai and Ikenotaira are smaller and potentially more limited – but unbelievably empty. I won't give too much away here, but any one of them can be magical after a big dump of snow. Potentially your best bet for people-free powder.
Where To Eat
There are so many great hole-in-the-wall Japanese restaurants in Myoko Kogen that you can't really go wrong. Just stroll down the main street of Akakura and duck your head inside any doorway draped with noren curtains – this is a traditional Japanese décor for restaurants and usually signals the food inside will be top-notch.
One of the best hidden gems is Lodge Hunter. Here, you can chow down on a variety of izakaya (Japanese pub-style) dishes like yakiniku (barbecued skewers), don (anything on rice) and sukiyaki (a noodle hotpot with vegetables and meat). If you book a seat downstairs in the shabu shabu restaurant, you can treat yourself and a friend to delicious wagyu beef and vegetable hot pot for just 5,000 yen between two.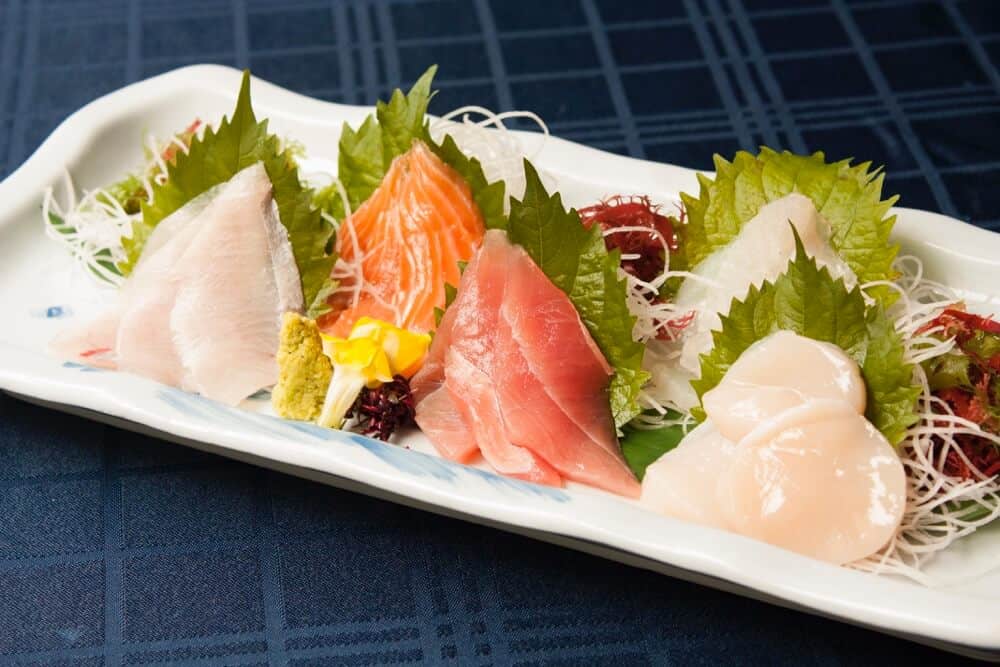 Samurai Sushi Bar and Grill claims the best salmon sashimi in town. Be sure to order multiple plates of this melt-in-mouth delicacy. Koyama has excellent gyoza. The bartenders at Panorama Restaurant mix funky cocktails, serving them alongside a variety of western share plates. Drop in here for a long, boozy lunch and grab a seat near the windows for the best view over Myoko Kogen valley. Just don't expect to ski again that day.
If you like the sound of Myoko and want to visit it yourself then click through to make an enquiry for a quote. 7 nights accommodation starts from as low as $507.
This guide was originally published on Mountainwatch.com. Mountainwatch is the leading Australian snow forecasting site with forecasts, snow cams, snow reports, the latest news and more. Check up on Mountainwatch year round for coverage of both the Southern and Northern winter.